What a fantastic evening we had ! It was a true pleasure to see everyone in their glittery best as you stepped out in support of your local hospice.
A massive thank you for taking part in the 2019 Rowcroft Sleep Walk and for making it South Devon's Biggest Girls' Night Out. Your energy and enthusiasm created a vibrant, positive atmosphere.
It takes a community to make a hospice and we are so grateful for your support and the amazing South Devon community.
Once again, we were touched by the memorial messages many of you wore and the incredible Lights of Love at Hollicombe. How fantastic to have remembered loved ones in such a positive way and to have made lots of new memories last night!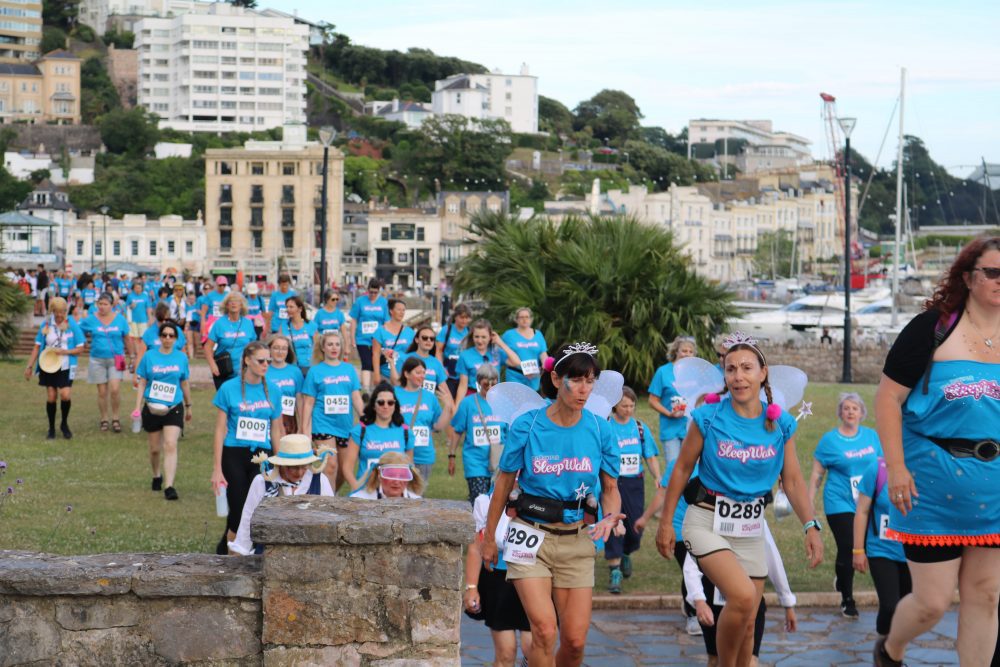 As the sun sets on another brilliant Sleep Walk, we now look forward to Sleep Walk 2020, which will take place on Saturday 4th July. (Is there a clue to next year's theme in that date?!)
Please check out the great photos on the Rowcroft Hospice Facebook page if you get a chance, there are some great images of a great day! If you spot yourself, please do leave us a comment!
Thank you for supporting Rowcroft. We couldn't do what we do without you.
See you next year!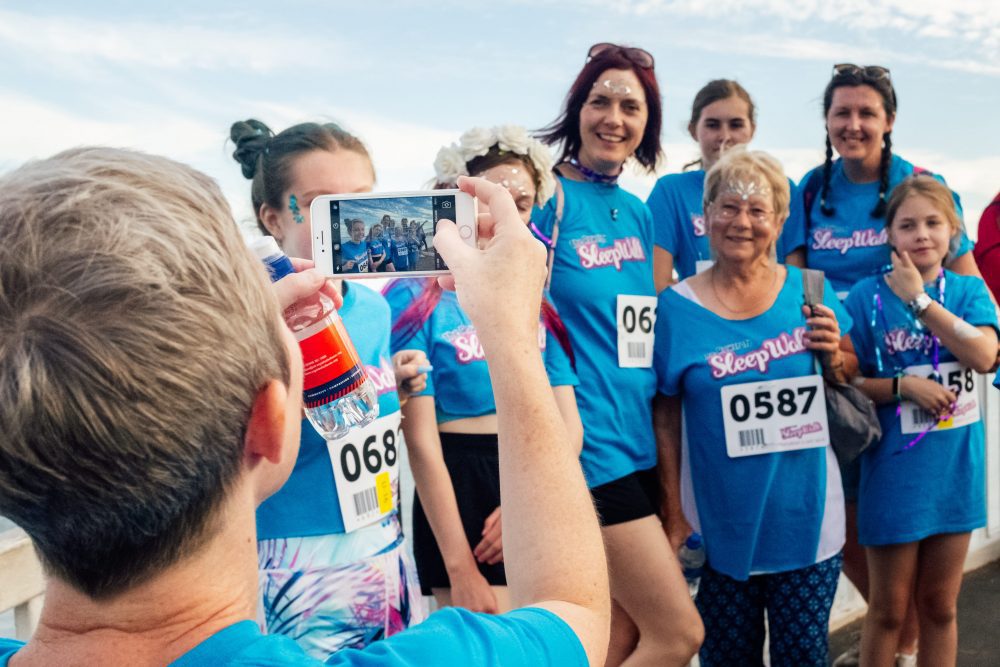 Pay In Sponsorship
We're thrilled that this year's Sleep Walk is on course to raise well over £100,000, once all sponsorship monies have been paid in – an incredible amount that will help us to help people when they need it most.
There's still time to pay your sponsorship money in if you haven't already there are a number of ways you can send us your hard-earned funds, so please follow this link for more information.
Find Out About Sleep Walk 2019