Website registrations are now closed
If you missed the deadline to sign up, don't worry! There is still time, as we'll be offering sign-ups on the night and we'd love as many of you as possible to come along and join the fun. As you may (or may not!) be aware, your registration fee only covers the cost of us delivering the event, so it's the fundraising and sponsorship which we rely on to deliver our patient care. Obviously, if you sign up on the night, you won't have time to raise any sponsorship, so we'll incorporate this in to your fee on the night. This means that charges on the night will be as follows:
Adult (Over-16) on-the-night sign-up = £50 (£20 entry fee + £30 donation towards patient care)
Child (Under-16 on-the-night sign-up = £35 (£15 entry fee + £20 donation towards patient care)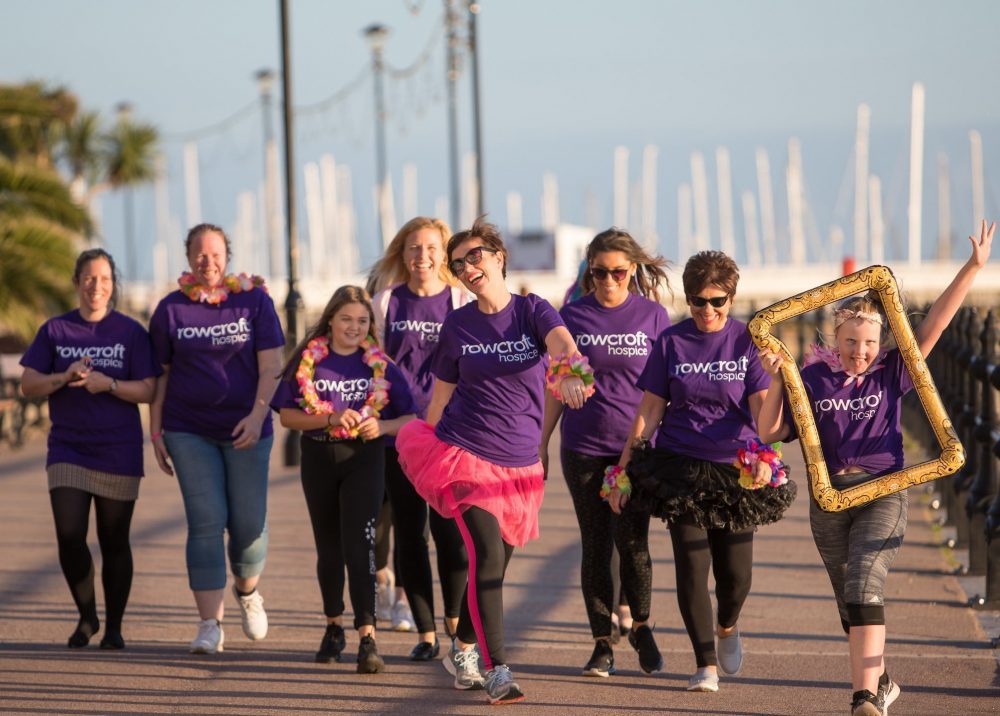 THANK YOU!
If you are one of the 1600 ladies who have signed up – THANK YOU!
You are going to be a part of Rowcroft Hospice's flagship fundraiser, which will see you all stepping out in support of your local hospice. To say the best thank you we can, we'll be making it a true night to remember, with lots of energy and surprises along the way. We are really excited to be working with the G-Bar, who will be offering FREE colourful cocktails (alcoholic and non-alcoholic) at Hollicombe Park, which will be the turnaround point for the 5-milers, as well as being the home of Lights of Love, which is your opportunity to take a moment to remember a loved one you may have lost.
As you have read above, your fundraising and sponsorship efforts are what we truly rely on to continue to deliver end-of-life care to more than 2,000 people living with life-limiting illnesses across South Devon. There is still time to have one final push and raise as much money as possible and to help you, we've created this handy fundraising pack, which gives you lots of hints and tips to really maximise your efforts. Every single pound you raise will make a genuine difference to people who really need it.
patient care.
Thank you for supporting Rowcroft Hospice.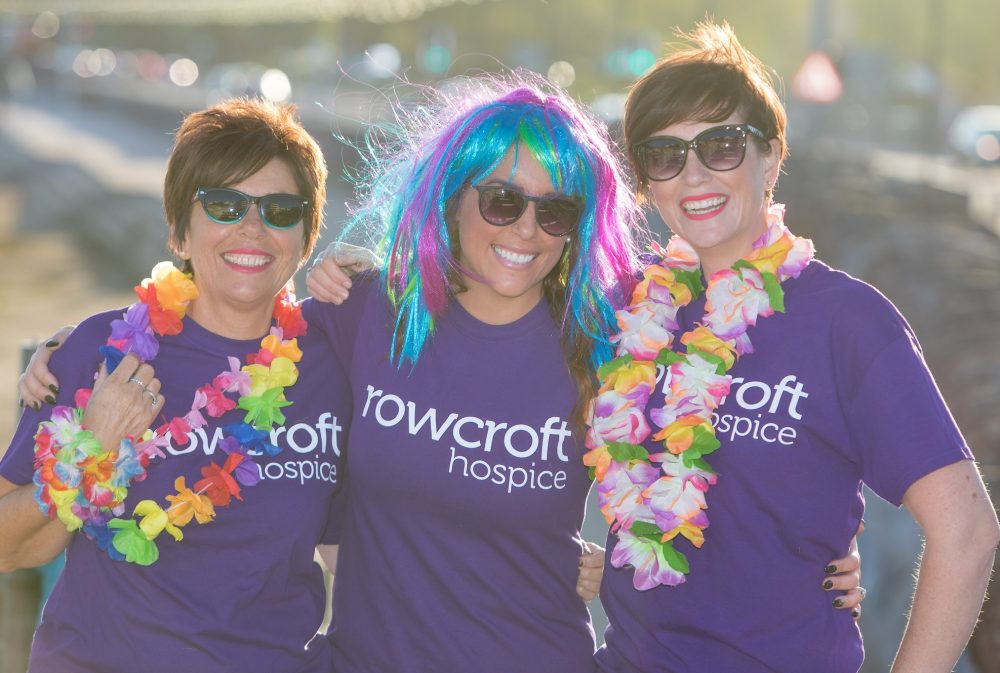 Fundraisng
Don't worry, our fundraising guide explains everything you need to do to smash your target. Tips like how to set up a Facebook fundraising page, how to encourage your friends and family to sponsor you, etc
If asking everyone you know for donations is not something you can see yourself doing (but you still care about the hospice and want to be a part of South Devon's biggest girls' night out) – no problem. Make a one-off donation when you sign up instead. So what are you waiting for? Sign up today because places will fill fast!
Find Out About Sleep Walk 2019