Your Stories
Marie's story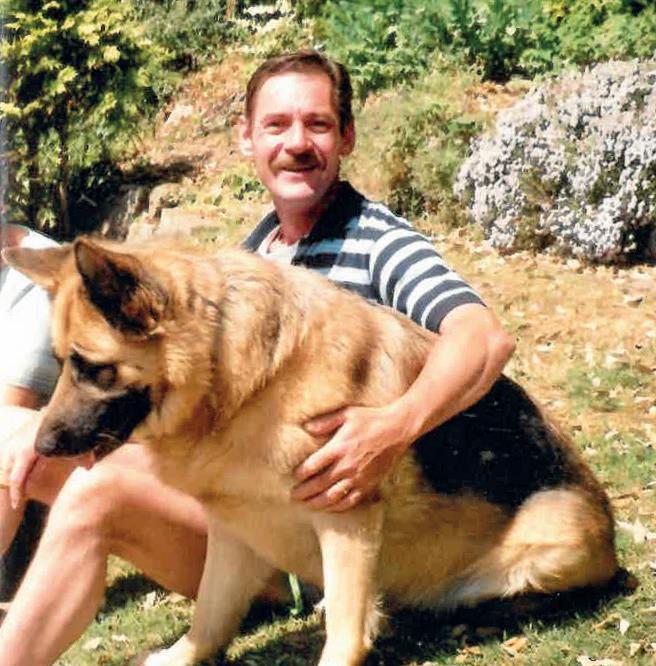 Marie's son, Steve, was sadly diagnosed with lung cancer in May 2015 and on 26th September 2017 was admitted to Rowcroft's Inpatient Unit, where he spent his last days.
"From the moment Steve entered Rowcroft, accompanied by me and his partner, Graham, we were looked after with such kindness and compassion. Any questions were answered with frankness and all the staff ensured that our needs were met. During Steve's stay, he and Graham joined in Civil Partnership and he also celebrated his 60th birthday – both of these were memorable events which we enjoyed surrounded by family and friends.
This beautiful place is like a sanctuary and creates peace and calm – coupled together with care, kindness, professionalism and humour. Patients are cared for and families and friends are supported, which is so important at a time when everything seems so dark.
Dedicating a flower in the Meadow each year always evokes precious memories for me. Steve's favourite flower was the Poppy. Sitting in his own garden at home was something he always enjoyed as he loved to see spring come to life with the flowers bringing in the bees and the birds.
Memories of him loving this particular time of year always come back to me when I visit the fully bloomed meadow at Rowcroft, when I watch the birds, the bees and the butterflies come together to enjoy the spring and the flowers, just as Steve did.  It's such a special place to me and I cannot express my admiration enough.
I once remember asking Steve how he felt about being at Rowcroft. "Safe and cared for" was his answer. Too often we are aware of our fears about losing a loved one but they too have fears about us. So to be in a place that takes that weight off their shoulders is indeed an invaluable gift.
Dedicating a flower in the Meadow is always a special way for me to remember my loved ones. If you are able to, please consider making a donation to the Meadow of Memories. However big or small, every donation will truly make a difference to people at a time when they need it most".