Your Stories
Maddie loved the Meadow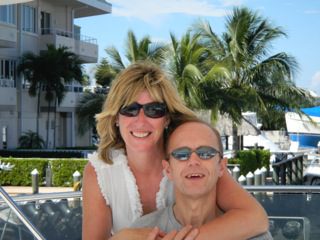 Maddie Page-Dove was a very special, beautiful, bubbly and inspirational lady. You might have seen her at a number of Rowcroft's fundraising events, giving talks and presentations about the hospice as part of her role as a Volunteer Ambassador and even doing a skydive (she was a very brave lady!)
She was inspired to give everything she could back to the hospice after seeing the wonderful nursing care, kindness and support that Rowcroft provided for her Mum, Mary.
Mary was cared for on Rowcroft's Inpatient Unit during the last 12 days of her life. Maddie, her Mum and their family frequently visited the Meadow of Memories while at the hospice, when it was at its brightest and most beautiful. In the years to come, Maddie would frequently visit the hospice, sit on the seat in the Meadow of Memories and be at peace with the world in such a wonderfully bright and colourful place.
Maddie's husband Max explains: "Sadly in 2017, Maddie became very ill, and spent the last five weeks of her life in an apartment in Torquay overlooking the sea. With support from Rowcroft's Hospice at Home team, she was able to be cared for by me, her loving husband, as well as her sister Angie, father Keith and dear friend Sara.
Maddie loved the Meadow of Memories, the brightly coloured sunflowers and daisies were her favourites. If you are able to, please consider making a donation to the meadow in 2018. However big or small, every donation is a lifeline for the hospice and is so truly appreciated by everyone, in so many ways".