Your Stories
Rowland's story
My wife Suzanne came to Rowcroft in late November last year. My mother had been here in 1998 with exactly the same type of cancer – so we knew that Suzanne would receive wonderful care.
Suzanne loved Christmas – she always went over the top in our house. From the beginning of December, she would wear a different Christmas jumper every day. During her stay at Rowcroft the staff always checked in to see the latest and admire the various Christmas jumpers! Christmas Day became her target for going home, but it was clear she just wasn't well enough. So, I stayed for the whole day and the hospice made the most amazing Christmas dinner for us. I brought in lots of her mechanical Christmas toys – reindeer that would dance and jump around. We let them go and they went off all round the hospice ward, the nurses thought it was hilarious.
Her dearest wish was for snow at Christmas, but we rarely see it down in Devon. I'd bought a snow machine years earlier and I told the staff about it. 'Bring it in!', they said, and so I did. Their staff set it up on the roof and so, as patients, families and nurses all looked out of the windows, Rowcroft gave us a white Christmas. It was a wonderful thing they did for us and it's a memory I'll always have.
I'll come to Light up a Life every year at the hospice to see Suzanne's light shine brightly on the same magnificent tree at Rowcroft. I'm sure everyone has someone special they'd like to remember at Christmas, a life to celebrate. I can't think of a better place than Rowcroft.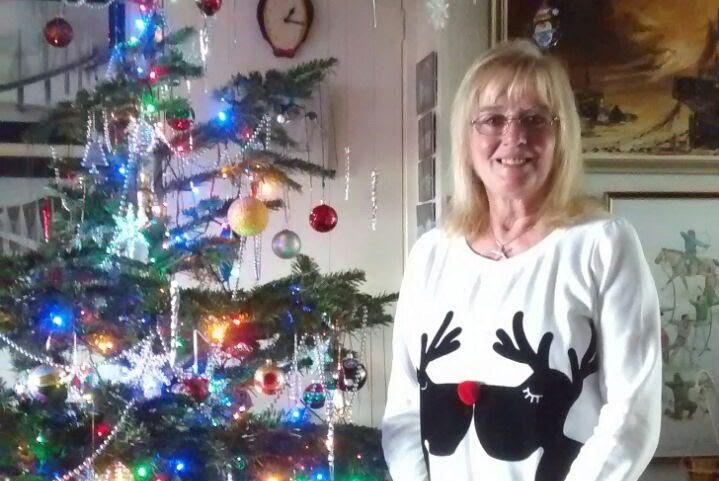 Sarah's story
Rowcroft looked after my husband, Steven from December 2013 until he passed away in April 2014. The hospice's wonderful staff supported the two of us and our girls through his journey – both in our own home and in their Inpatient Unit.
Being able to raise funds for Rowcroft has been so important to us as a family and taking part in yearly events such as Light up a Life gives us comfort knowing that our support will help the hospice to provide the same incredible care we received, to other patients and families. Light up a Life is a wonderful way to remember Steven at Christmas time and honour all that he meant to us.